FRINA Tenerife is an established business estate agent placed in Puerto Colón in the South of Tenerife. Our prime goal is to know and understand our customers. Whether you want to sell or buy we guide you, from your first considerations. Your satisfaction is our future. Our business strategy is offering a personal relation in order to gain mutual knowledge and trust between all parties in a sale.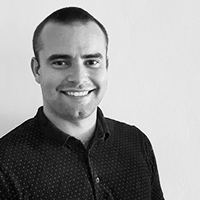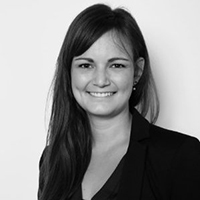 The owners of FRINA Tenerife
The owners of FRINA Tenerife are Jeffrey Depuydt and Stine Werenberg who bring together a rich diversity of nationalities, cultures, and business experiences.
Stine was born and raised in Denmark and brings a high educated profile within marketing, business communication, branding, and multimedia design, hence she knows how to publish your business or property for the right audience. Before moving to Tenerife she worked in an international Danish company and is used to work with people from all over the world.
Jeffrey was born and raised in Belgium but has worked internationally since his teenage years. In the last 10 years, Jeffrey has worked not only in Tenerife but also in Lanzarote, Fuerteventura, Malaga, and Portugal. Therefore, he knows the Spanish culture and the tourist industry inside out. His knowledge about the real estate industry he gained through a family company placed in Belgium, where he went back and worked as a PR and salesman in his mid-twenties.
Through their international careers, they have both gathered a unique experience of working with different cultures and broaden their language skills. Today Stine speaks Danish/Scandinavian, English, and German. Jeffrey speaks Dutch/Flemish, English, Spanish, German, French, and Portuguese.
This team brings the knowledge and high standard of service and modern business strategies known from the markets of western Europe. Jeffery and Stine will not only help you to the easiest and best buy but also attend all thoughts and questions about relocating and settling down with a new business in a new country. And if you want to sell your business or property they know how and where to advertise.
FRINA Tenerife since 2009
FRINA Tenerife was formed in 2009 with the vision of giving the island an estate agency offering professional and a customer-focused service to those who are looking to buy or sell businesses and properties in Tenerife. The core service is true business and customers understanding combined with the knowledge of practical and legal requirements of local businesses. This secure a tailored service to meet the needs of prospective buyers and owners of businesses in Tenerife. Our ultimate target is to be successful which we can only achieve when our customers are satisfied.
By choosing FRINA Tenerife as your business agent you take a commitment to your own successful business in Tenerife, and we will guide you thereby providing a very customer-focused and professional service. We work with you on your own individual success story, whether it is making a choice for relocating, finding the right business in Tenerife, or finding the right buyer for your Tenerife business.